But what is the right approach to target this audience, and what systems to you need in place to win.

Today's guest, Jon Vaughan, sheds light on what dealers and distributors in the industry actually want from their vendors.
More About This Show
The Smarter Building Materials Marketing podcast helps industry professionals find better ways to grow leads, sales and outperform the competition. It's designed to give insight on how to create a results-driven digital marketing strategy for companies of any size.
In this episode, Zach and Beth talk to Jon Vaughan, President of Brand Vaughan Lumber, headquartered in Atlanta, Georgia.
Jon gives us an insider's look at how building material manufacturers can create lasting relationships with dealers and distributors that make everyone happy.
___________
Introducing Jon Vaughan of Brand Vaughan Lumber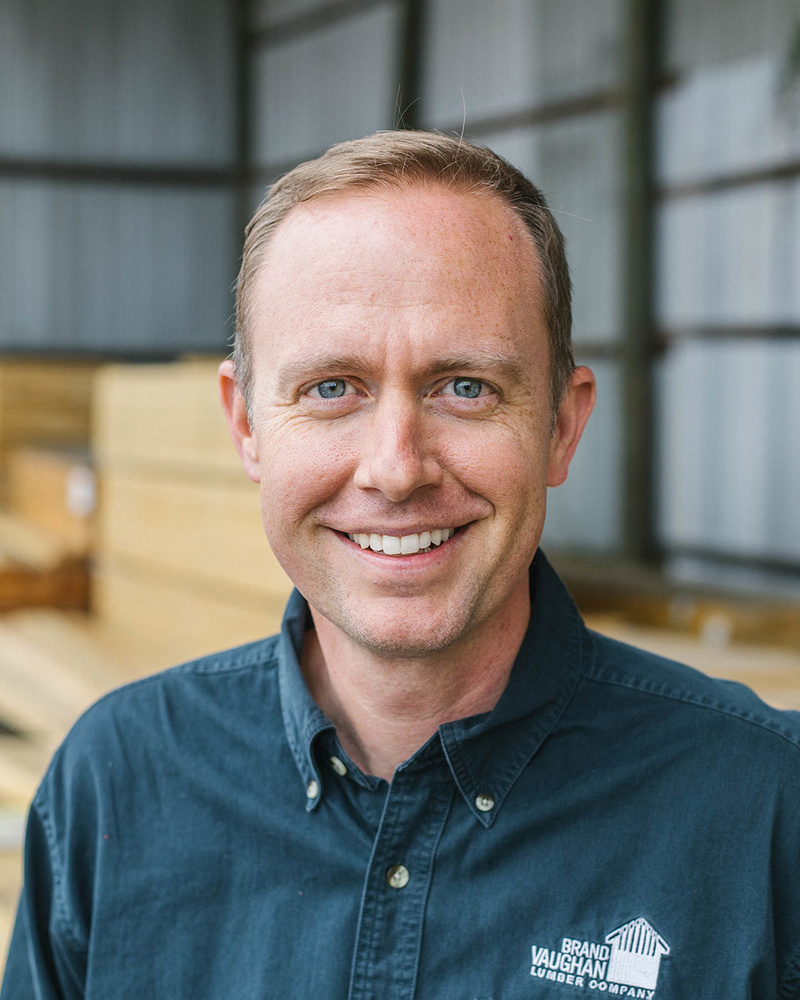 Jon is President of Brand Vaughan Lumber (BVL), a family-owned business with five locations across Georgia. Today, they're a full-on building supply company. In addition to lumber and plywood, they also sell windows, doors, siding, cornices, roofing materials, lockout packages and hardware.

The company was started in 1946 by Jon's grandfather and cousin-by-marriage. His grandfather's conservative business acumen has helped BVL weather recessions throughout the decades and thrive during periods of prosperity.
When the latest recession hit in 2007, the Atlanta area dropped from 63,000 housing starts to just 4,700. But the family business continued to maintain business out of just one location. Today, as the economy continues to grow, they've grown to five locations throughout Georgia and jumped from 31 employees to about 200. Since 2009, BVL has experienced 800% growth.
Jon attributes the company's success in the wake of the recession to a different model than their competition. They decided to focus on providing value. This strategy has included both servicing employees to encourage them to help the company grow, as well as servicing customers in a way that offers value and partnership, not just the lowest price.
What Dealers & Distributors Look for In a Building Material Manufacturer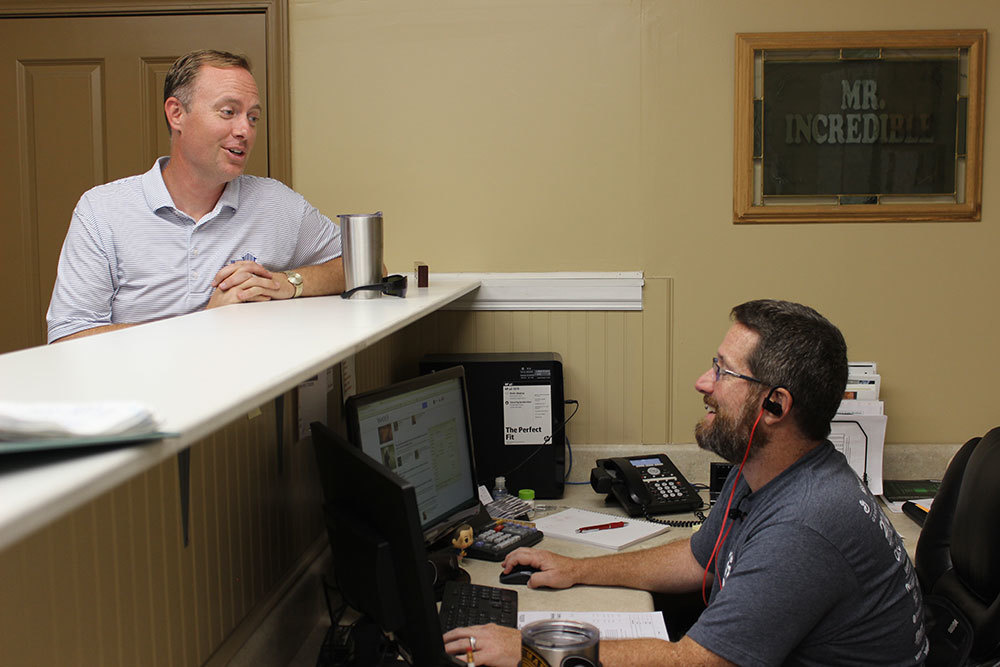 When considering which manufacturers to rep products for, Jon says that they prefer manufacturers that understand the entire chain and bring value to the process. They need to think about dealers, but also the builders who specify products based on what they think homeowners want to buy.
Jon likes to work with vendors that don't just think of the dealer as a means to an end; instead, every partner in the chain should add value to the process. "When we get to the builder, we should be united and adding value in a way that is really a win-win for everyone," he says.
Building Material Manufacturer Pitfalls
Jon cites two major pitfalls he sees when getting pitched by building material manufacturers. The first is when a vendor doesn't truly understand who BVL is as a company and what they do.
Not every lumber dealer or building supply company is the same, so manufacturers shouldn't have a blanket marketing pitch for the entire industry. BVL, for example, focuses primarily on single family new construction, but another dealer may focus on repair/remodel projects. The manufacturer pitch to each company should be completely different.
The second pitfall Jon sees is when building material manufacturers fail to address three non-renewable resources: space, time and money. He says time is particularly non-renewable, so when approaching a dealer with a pitch, manufacturers need to spend that time well by talking about both money and space and how all of those things can be maximized.
Flipping Industry Horror Stories
Jon points out that industry horror stories can actually turn into success stories over time. BVL once worked with a manufacturer that simply didn't think about distribution. They took a new product straight to the builder and then worked back up the chain, dictating to BVL how much to buy and sell the product for.
The entire relationship was contentious. BVL's team was never excited to push that product or get other customers involved. Instead, they focused their efforts on other products where they could control the pricing.
Today, that same manufacturer has rebuilt trust with BVL and is now a strong partner. It did, however, take time, turnover and effort to reestablish that positive relationship.
Jon and his team at BVL expect value from both customers and vendors. His entire management team has read Start with Why: How Great Leaders Inspire Everyone to Take Action by Simon Sinek. It has helped them focus on doing business with people who believe what you believe. And BVL believes in partnership.
Building Material Companies Who are Doing It Well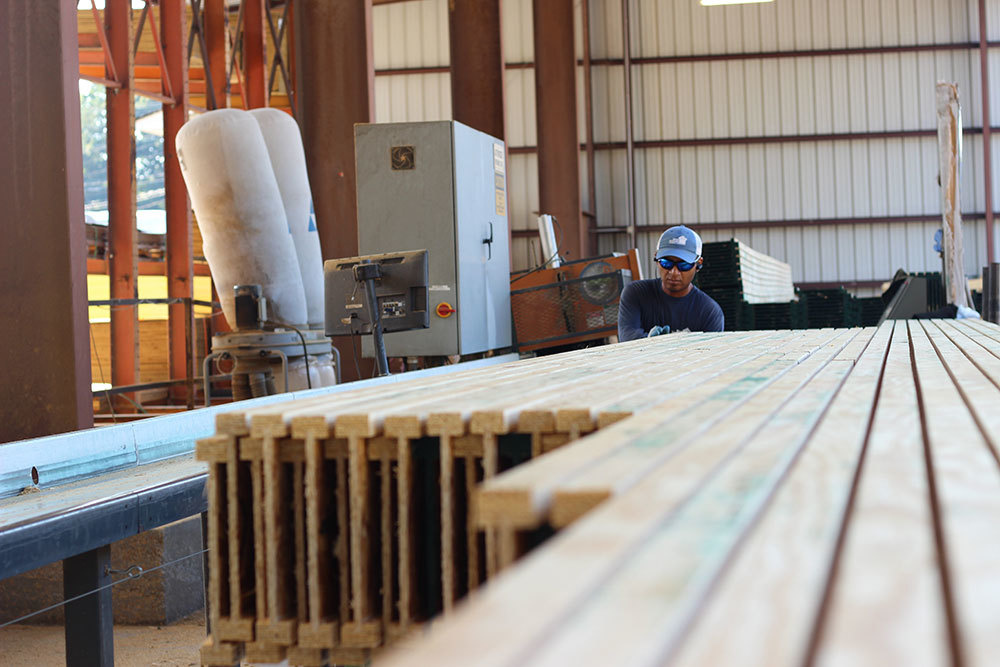 BVL's best partners, according to Jon, are the ones that truly understand the company's customers, strategy and growth areas. When a manufacturer understands these things, they can add resources to help grow those segments. Jon boils down success to three things: understanding, product and a compelling program for the builder.

A great example from Jon is BVL's partnership with Boise Cascade's tempered wood division. They did an incredible job of earning BVL's business by putting together a plan and program that accelerated a specific business area in a way that went beyond any program BVL has ever had before.
During the pitch, Boise Cascade knew BVL's current level of business, then proposed a product and program to triple that segment. Jon was skeptical at first, but the manufacturer has actually exceeded those estimates. They're now a huge partner, and Boise Cascade is regularly a part of BVL's social media campaign.
Advice for Manufacturers Who Want to Grow Dealer Business
Jon offers three key takeaways for building material manufacturers who want to improve their dealer relations.
#1: Be Respectful of Time
Don't just show up without an appointment, Jon says. This applies to both current and potential partners. While some people have earned the right to just show up, most manufacturers or reps have not, and it's disrespectful of dealer's and whoever they're working with at the moment, whether it's a customer, an employee or another vendor. Get an appointment and bring an agenda.
#2: Know Your Program and Your Market
Jon points out that if you're a national brand, coming into Atlanta is different than going to Houston or Chicago. Don't assume that what works in one locale will work identically in another. Research the market you're going to and tailor your pitch accordingly.
#3: Be Prepared
Jon recommends that manufacturers be a student of their craft and truly know their stuff. Make sure you can answer dealers' questions about the product, program, pricing and even trends in the market. That knowledge will earn you more time in the future.
How Dealers Decide on Brand Recommendations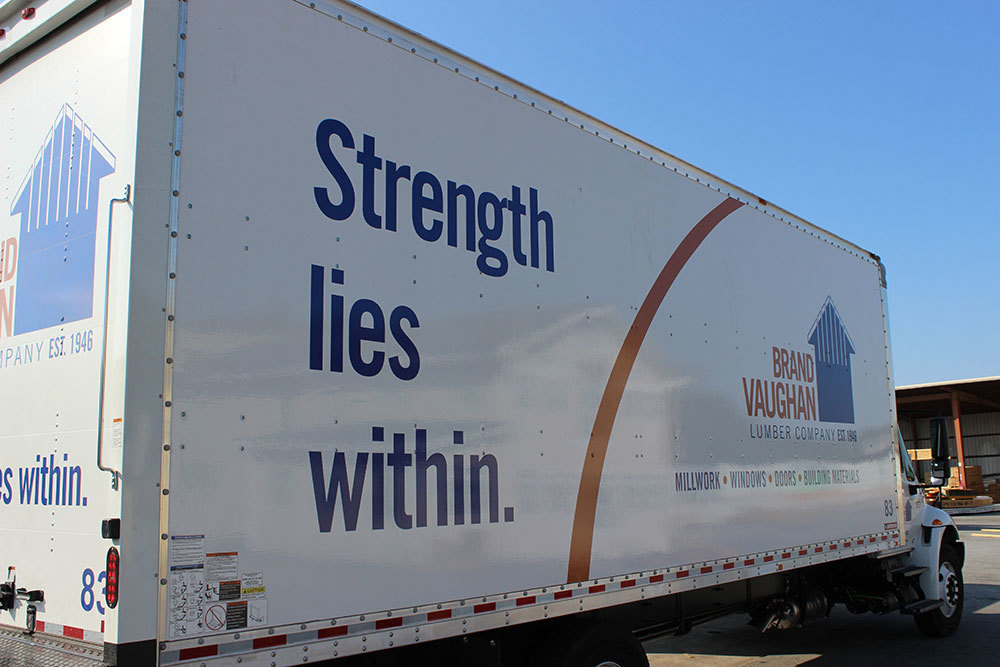 According to Jon, the BVL team bases recommendations on what the specific builder customer needs. Clearly, he wouldn't recommend a premium window when the budget is lower.
When two products are similar in price, however, Jon and his team choose the manufacturer that lives up to their word. That means consistently hitting their lead times and delivering on any other promises that have been made. Suppliers like BVL need to help builders hit their market and cut down on the cycle time. He needs to make sure that what he says he can do to bring value to customers is actually supported by BVL's manufacturing partners.
Disruptors in Building Materials
Jon talks about Amazon impacting the way consumers make purchases and perceive service as one of the biggest current and potential disruptors in the industry. People don't always want to talk to a human being or may want to write up an order while they're at home rather than doing it during traditional office hours.
Amazon is disrupting the way people buy, and although the construction space hasn't been affected too much yet, Jon sees the potential for major change in the future even if he doesn't know what it looks like yet.
Today, Jon sees disruptors like off-site construction and more panelization. BVL tries to think about the reasons builders may prefer these options, such as labor shortages or cost increases. They can then figure out ways to help eliminate those obstacles for customers within BVL's own processes.
Want to learn more about Jon and Brand Vaughan Lumber?
Visit them at bvlumber.com